We Provide Exceptional Car Maintenance and Auto Repairs for All Our Customers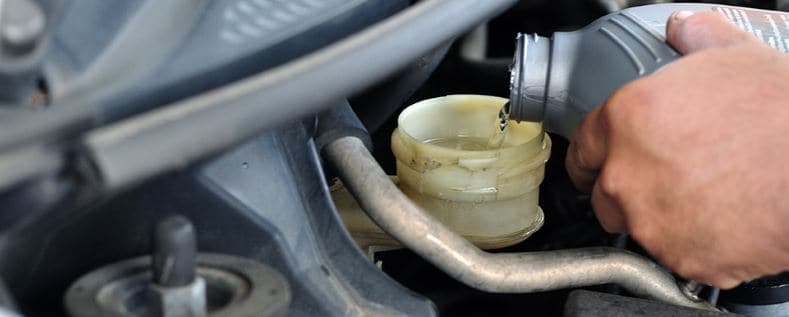 Does your current service center in the Clovis, CA area leave a lot to be desired? Have you been looking for an auto shop that can handle the needs of your current vehicle? When your car needs its routine service or a repair, it is important to many Hanford, CA drivers that they get it done by a group of experts. Sure, maybe your local mechanic might be able to do the job, but with today's vehicles becoming more and more sophisticated, doesn't it make sense to go to a place where staying on top of servicing and repairing those cars, trucks, SUVs, and minivans is a necessity? The service center at Visalia Kia, located at 825 S Ben Maddox Way in Visalia, CA, is just the place for you to have the confidence that your vehicle is getting the care it deserves.
Our Experienced Team
Our service technicians aren't superheroes, but it might feel like they are at times. In our service center, we have assembled a team of mechanics that rival the power of the Avengers. There aren't any superpowers, per se, but there is the experience and knowledge needed to provide our Porterville, CA customers with the best and most efficient auto services and repairs possible. They are constantly keeping up with their certifications they need to be on top of their game when it comes to fixing cars. Our shop is jam-packed with factory-trained, Kia-certified technicians, so you can be sure that your car, truck, SUV, or minivan is getting the care it deserves.
A Complete Menu of Services
Drivers from Tulare, CA love the fact that our service center is a place that they can go and get any auto service or repair their vehicle needs. They don't have to worry about being told we can't do it and that is a nice feeling when you lead a busy life. Some of the services we have on our menu include:
California State Inspections
Brake Replacements
Tire Rotations
Oil Changes
Coolant Flushes
Battery Inspections
Air Conditioning/Heating Servicing and Repair
Engine Diagnostics and Repair
Convenience is Key
Since you lead a busy life, we know that making it easy for you to schedule your car services is very important, which is why we have our online scheduling tool. Schedule your car service today, from the comfort of your own home, and experience what it's like when car maintenance fits neatly into your busy day.